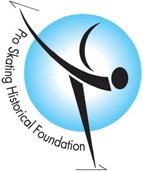 Pro Skating Historical Foundation
P.O. 893
Park Forest, IL 60466
(312) 296-7864

Contact us
We would love to hear your story and your experiences. Visit our Bios/Memories/Stories page and submit your story to us!
We would like to offer you the opportunity to voluntarily donate to the ProSkating Historical Foundation, Inc. to preserve the history of professional and theatrical skating. Contributions are tax deductible; our Federal ID #36-4175893. Just use the link below to donate.
Why not consider becoming a member of the Foundation and provide support on an ongoing basis? The cost is $20 per year.


If you would like to make a Memorabilia donation, please let us know. Just click on the link below and describe your donation and provide your contact information and we will contact you..