Randy Gardner, President
"Some of the best years of my life have been spent as a professional skater. The Foundation has enabled me to relive those great years, reconnect with fellow skaters and pass along our skating history to the generations to come."

Tony Paul Kudrna, Vice President
"I thought I knew how to skate, that is until I joined a professional ice show. Keeping alive the history of professional skating through the efforts of the Foundation is so important to the future of figure skating as a whole. How do we know where we are going unless we know where we have been? The history of professional skating is rich, varied, and is woven into the very fabric of figure skating. It is valuable to anyone lacing up a pair of skates today."

Susan Austin, Treasurer
"Professional skating has a rich and colorful history. I am honored to be a part of an organization that is committed to preserving that history for future generations and assuring the achievements of those that have come before us are not lost. There are so many inspirational treasures that we can find in the past as we look to the future."

Shelly Berger, Secretary
"I have been a skating fan for decades. I am thrilled to be working with some of my personal idols to help preserve that history for future generations of fans and skaters."

Dorian Valles, Director
"I am honored to be a part of an organization that is dedicated to the education and preservation of professional skating. From the moment I saw "The Night They Invented Champagne" when I was 7 years old at my first Ice Capades show in the early 60's, I was hooked! The beautiful pink costumes, the colorful lighting, the mesmerizing music and of course, the wonderful skaters instilled a passion for theatrical skating that has stayed with me to this day...something I wish to pass on to others."

Jaya Kanal, Director
"As a young skater, I looked forward to seeing professional skating events and watching champions blossom into amazing entertainers and artists during their pro careers. While figure skating continues to evolve, the Foundation can help us remember the value of professional skating and remind us of the creative and talented professionals who delighted audiences around the world and inspired generations of future skaters."

Don Watson, Honorary Director
"The Foundation provides a wonderful opportunity to share, preserve, and learn from the history of the great ice shows and revues and the talented professional skaters that made them so popular over the years. I enjoyed the experience of touring with Sonja Henie and later to working with Ice Capades and Holiday On Ice productions on their world tours, both as a principal performer, and later in managerial positions. Most recently as Executive V.P. with Champions On ice for 13 years, I had the pleasure of once again working with Tom Collins and with some of the greatest figure skaters in the world"

Robin Cousins, Honorary Director
"In order to be forward thinking and make a difference in any sport you have to know and respect its history. Now there's somewhere new to get that information."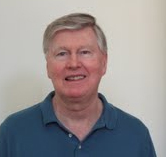 Carl Moseley, Honorary Director


Max Moses, Executive Director
I applaud the dedication of the volunteer leadership of the Foundation and their committment to preserving the art of show skating.

Roy Blakey, Chairman, Advisory Committee