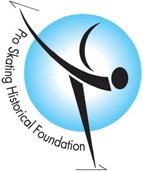 Want to help support the Foundation? Please consider becoming a supporting member, making a donation of funds or memorabilia, or helping us fulfill our wish list of items needed to run the Foundation. Click the Donate link below to become a member or contribute to the Foundation.
Find Us On Facebook!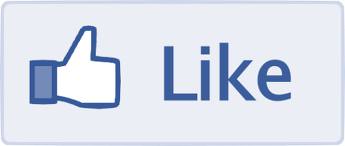 Janet Wright,
founder of ProSkaters
(previously the Professional Figure Skating Cooperative)
and founder of the
Pro Skating Historical Foundation
passes away.

She will be missed always. Read more...




Special thanks to Carl Moseley who recently donated some priceless DVD's and films from great historical ice shows and skaters. They will be added to our collection list soon. Thanks so much, Carl!

Remembering Marshal Beard... Read more

International Star Heather Belbin passes away. Read more...

Long time Ice Capades star Donna Atwood dies at 85.
Learn more about 'the Sweetheart of the Ice'
BESS EHRHARDT, AMERICA'S SWEETHEART OF THE ICE
Written by Janet Wright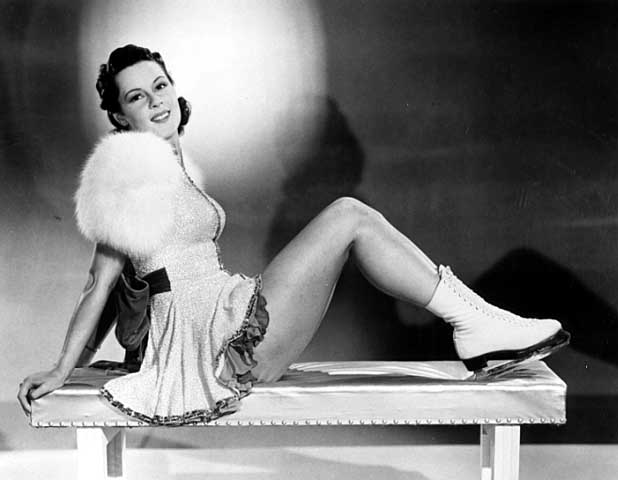 Bess Ehrhardt was born January 21, 1916 in Superior, Wisconsin to Wellington H. and Bess B. Ehrhart, and given her mother's name. The area was experiencing a cold spell with the temperature falling to -31 (F). Her father, who used his middle name Howard, was the chief clerk for the Pittsburgh Coal Company, which must have given them security for a heat source during that cold winter. In birth and census records dating back several generations prior to Bess' birth their surname name is spelled "Ehrhart". About the time she started skating professionally, the spelling of the last name changed.
Bess was the middle child of three girls. Her older sister Florence (named for her paternal grandmother) was born in 1912 and her younger sister Margery born in 1918. Like many middle children she was competitive and enjoyed speed skating in local races. A champion speed skater in her home town of Superior, Wisconsin, she attended a 1932 exhibition of figure skating where she met Roy Shipstad and arranged to take a few lessons from him.
Ice Follies' program notes tell us: "She turned her attention to this art and practiced diligently. Three years later she tried out for a place in the skating ensemble appearing at the College Inn in Chicago's Sherman House Hotel." She won a spot in the chorus. One month later Bess knew she wanted to leave group skating and become a solo skater. She was willing to do the hard work it would take. Roy Shipstad became her skating coach and her partner. And by early 1936, she left the chorus and became a headliner.