The famous ice extravaganza "Ice Capades" was nearly twenty years old when the 1960's began. This era could possibly be marked as the most colorful and innovative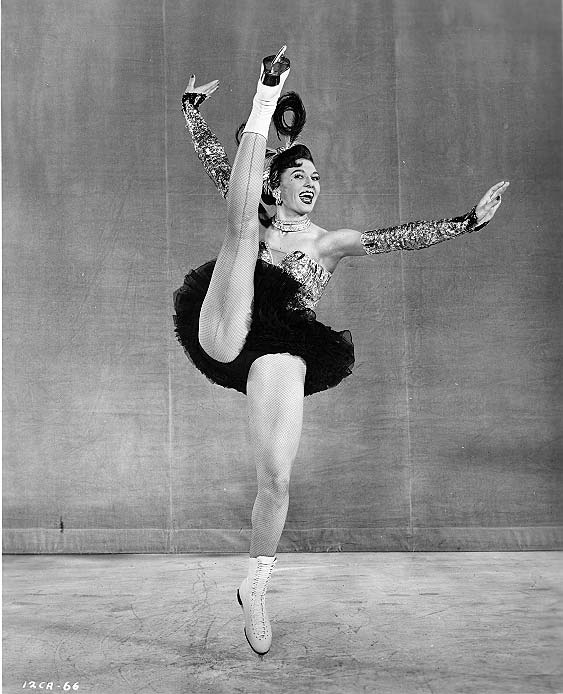 in all of the show's history.
In 1960 and 1961, Ice Capades featured skating stars Aja Zanova, Cathy Steele and Phil Romayne, Bobby Specht, 1960 Olympic Pair Champions — Barbara Wagner and Bob Paul, Cathy Machado, and Ronnie Robertson. The lavish production numbers would be "Babes in Toyland," "Ice Ca Cha-Cha-Cha," "Blue Danube" and "Il Travatore."
Their highly successful trip to Moscow, Russia in 1961 secured Ice Capades as one of the top touring shows in the world. The U.S. and U.S.S.R. Cultural Exchange program arranged nine weeks of performances and resulted in a sold-out engagement for the entire stay.
Next, the family friendly show presented music and themes from "The Wizard of Oz (1961)," "Paint Your Wagon" and "My Fair Lady" both in 1962 as a salute to Lerner and Loewe, "Masquerade" (1964) and "At the County Fair" in 1965.
In 1966 management hired Bob Turk to create and produce the new edition of Ice Capades. Immediately the show morphed into a classy, Lido-style format with bigger set pieces and props, expensive costumes, and more elaborate lighting and designs.
"I came from the Lido in Paris just having worked under Donn Arden," he said. "At first when I saw the show, its size and scope, I said, 'Can I ever do this?,' as you normally do when starting something new of that size, but you get through it and that's what I did." He cut down the length of the production numbers, made the show slicker and the pace faster. He also brought in some new creative staff such as Bill Campbell for costumes and Jimmy Harbert for music.
The new team would hand-tailor music for some of their stars. Turk continues, "[L]ike for Aja (Zanova) we built music around her skating, such as looking at her build up in crossovers into her axel, her landing and so forth." He also adds, "And in those days, I did most of the choreography."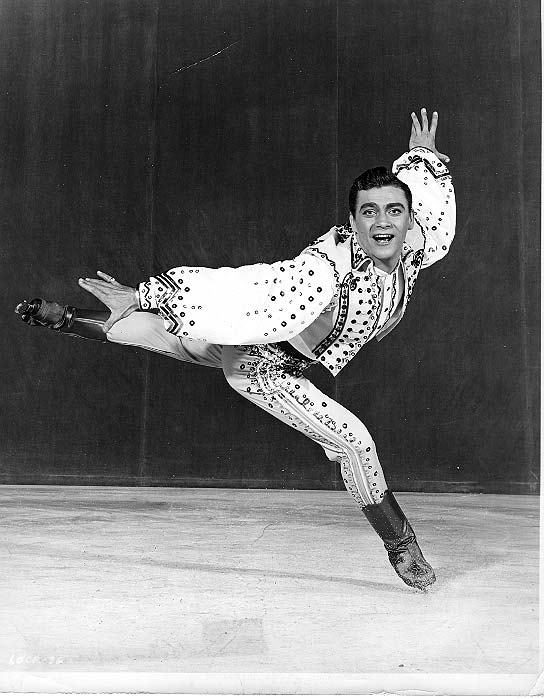 The stars under his tutelage were Romaine and Steele, Billy Chapel, Tommy Litz and Anne Margret-Frei, just to name a few.
In the late 1960's, Ice Capades perfected and patented the portable ice rink. Known as 'tanks,' these rinks could be installed virtually anywhere, which would enable the show to add more tour dates. They were able to tour Hawaii, Australia, and even put down ice at Shea Stadium in New York in 1967, where they played to 28,233 people. That date was the largest attendance of any ice show in history.
Many a skater passed through the Ice Capades doors in the 1960's. The Pro Skating  Historical Foundation honors those skaters and the creative teams that brought us those beautiful shows. I, for one, will never forget my "Capades" experience as a child. It's why I started skating.
Written by Randy Gardner Concept by Susan Austin