OUR MISSION
The Pro Skating Historical Foundation is organized to research and preserve the skating history of professional and theatrical performances, archive historical objects, and engage the skating community and its supporters to contribute to that body of knowledge. The Foundation will facilitate networking, discussion groups, and the exchange of ideas in furtherance of its educational purposes. The Foundation will make available its findings and knowledge to the general public.
BOARD MEMBERS

Larry LaBorde, President
Larry spent five years touring with Holiday On Ice, the U.S. tour that is now called Disney On Ice, before returning to his home rink, eventually taking over the management and later the ownership of the Ice Chalet in Knoxville, Tennessee.  He has mentored many skaters aspiring to become show skaters over the years, and continues to do so every day!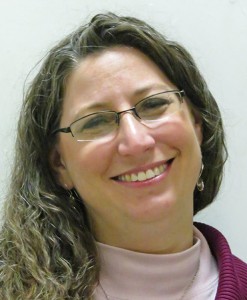 Shelly Berger, Treasurer
"I have worked in museums for almost 20 years, but I have been a skating fan for far longer. I believe that unless we can preserve the history and story of Professional Figure Skating, we will lose a wealth of information, inspiration, and sense of roots. I am thrilled to be able to combine three of my best loves – museums, history, and skating by working with the Pro-Skating Historical Foundation. I look forward to applying my museum training and expertise to help preserve the rich history, artifacts, and stories of Professional Figure Skating for future generations of fans and skaters."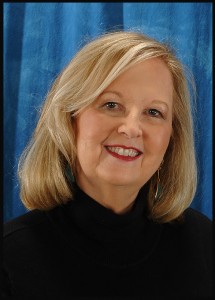 Julia Hardin, Director
"I love teaching young skaters who dream of skating in ice shows, and the Pro Skating Historical Foundation offers an educational and historical perspective that is priceless!  My 30-plus years of experience as an attorney working with non-profit organizations gives me an opportunity to give back to my favorite spectator sport and avocation."

Adam Blake, Director
Adam toured for many years with Disney On Ice, and has become a well-known and unique choreographer, infusing many different styles of movement in his programs.

Don Watson, Honorary Director
"The Foundation provides a wonderful opportunity to share, preserve, and learn from the history of the great ice shows and revues and the talented professional skaters that made them so popular over the years. I enjoyed the experience of touring with Sonja Henie and later to working with Ice Capades and Holiday On Ice productions on their world tours, both as a principal performer, and later in managerial positions. Most recently as Executive V.P. with Champions On ice for 13 years, I had the pleasure of once again working with Tom Collins and with some of the greatest figure skaters in the world."

Robin Cousins, Honorary Director
"In order to be forward thinking and make a difference in any sport you have to know and respect its history. Now there's somewhere new to get that information."

Randy Gardner, Honorary Director
"Some of the best years of my life have been spent as a professional skater. The Foundation has enabled me to relive those great years, reconnect with fellow skaters and pass along our skating history to the generations to come."

Max Moses, Volunteer Corresponding Secretary & Assistant Treasurer
I applaud the dedication of the volunteer leadership of the Foundation and their commitment to preserving the art of show skating.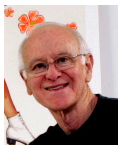 Roy Blakey, Chairman, Advisory Committee